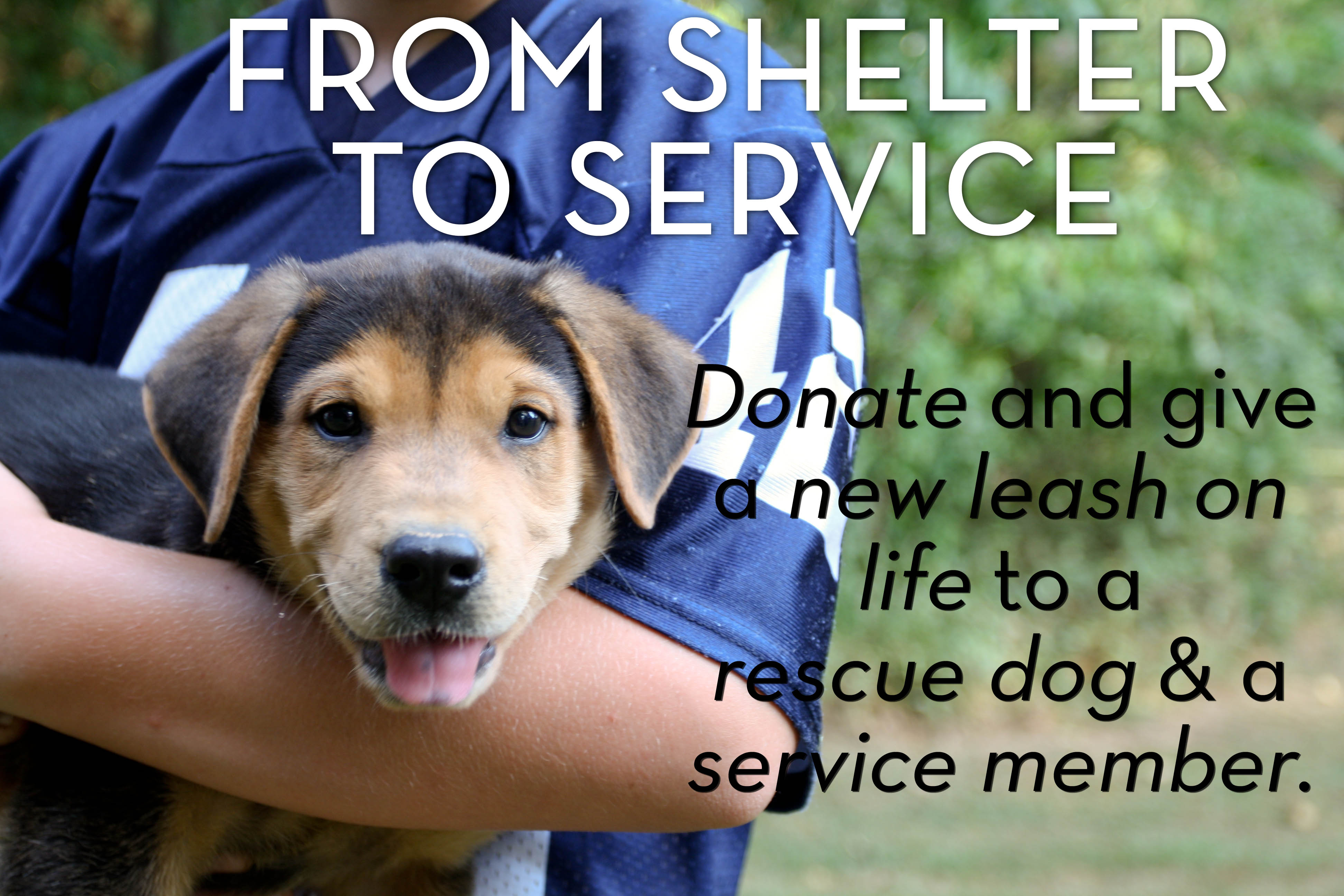 Semper K9 is committed to enhancing the lives of our veterans who have served our country so bravely and now need help.  Our service members have real needs for service dogs – injuries sustained during combat, some wounds are visible, some are invisible – we owe it to them to help them regain their confidence and independence.  We couldn't do this amazing work without your help. Every dollar we raise can make a huge difference in the lives of dozens of service members and their families.
No gift is too large or too small:
It costs about $20,000 to rescue, feed, care for, train and place each of our dogs.
$5,000 covers puppy programs for one dog including all supplies, food, training and certifications
$1,000 covers medical expenses for one dog during the duration of program training (Eye exams, heart checks, dental exam, etc.)
$500 pays the adoption fee and initial care package for one dog (bed, kennel leash, etc.)
$100 funds a Public Access Training Day with Service Dog & Veteran.
$50 funds one month supply of dog food for one dog.
$25 funds a service dog vest and or collar & leash combo.
Every Donation Helps!
If you would like to mail a donation to us please send to:
Semper K9 Assistance Dogs
14867 Prestige Dr
Woodbridge, VA 22193
Please include your email address along with Memorial tributes made in memory of someone who passed away or Honor of tribute is in honor of an event such as marriage, graduation, for military service, in lieu of gifts, etc.

Estate Bequests
You may choose support our mission through sustained, planned giving: in other words, by naming Semper K9 Assistance Dogs as a beneficiary in wills and bequests. These avenues of generosity include charitable bequests, life-income gifts through charitable remainder trust or a charitable git annuities, retirement plans or IRA beneficiary designations, life insurance gifts and charitable lead trusts.
By sharing our vision and pledging lasting support, Semper K9 Assistance Dogs can continue our mission today, tomorrow and beyond. For our generous benefactors, we are so very grateful.
As always, consult with your accountant or attorney to help guide your planned giving decisions.