Donate Supplies
You can highly impact our mission by donating high need items listed below.  Support of this nature is considered a gift in-kind and is eligible for tax deductions under charitable giving as defined by the IRS.
You can purchase many of these items and more on our Amazon wishlist!  Semper K9 appreciates everyone who donates to us through Amazon.  Please note sometimes we are not told who the gift is from unless you choose to include a 'gift note.' Even then we do not have an email address or mailing address to can send you back a thank you and receipt.  If you would please send us an email at info@semperk9.org with your address. We are VERY appreciative!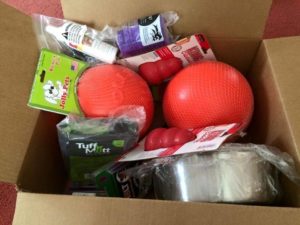 Dog Items:
Durable Dog Toys
Jolly Balls
Rope Toys (6" or larger)
6' webbed leashes
Premier Easy Walk Harnesses (M/ML/L)
Flat Fleece Dog Beds
Dog beds fit for large metal crates
Medium, Large and Extra Large Wire Crates
Moist Dog treats for Training
Canned Chicken
Peanut butter
Blankets
Cow and pig ears
Durable stuffed animal toys
Marrow Bones 1″,2″ & 3″ cuts
Plain Yogurt
Cottage Cheese
Low Sodium Chicken or Beef Broth
Canned Pure Pumpkin
Fish Oil Capsules
Sweet Potato Chews
Facility Needs:
Vehicle(Van/SUV)
Golf Cart
Fenced Yard
Outdoor Kennels/Runs
Small arched bridge
OB Course
Picnic Tables
Campsite Sponsorship
Solar panels
Disability Accessible Equipment
Cabins/Tiny Houses/ Consolidated Housing Unit
Storage Barn
Outdoor Restroom Facility
Generator
Medical:
Neosporin
70% iso alcohol
Dynarex non-sterile gauze sponge (#200)
BSN Specialist Cast Padding
Kerlix Gauze Bandage Rolls 6 ply non-sterile
Vet Wrap Self Adhesive Wrap
Epi-Otic cleanser
Ear Speculum Cleaner
Vet Temp Instant Ear Thermometer
Empty Spray Bottles
Administrative Supplies:
Copy Paper
HP Printer Ink 901 (Black & Color)
Label Maker
File Folders
Filing Cabinet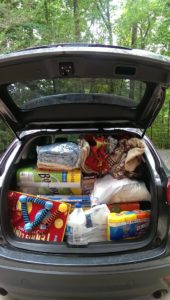 Cleaning Supplies:
Dawn Dish Soap
Cascade Dishwasher Soap
Folex spray cleaner
Towels
Sponges (with one soft side and one scratchy side)
Mop Heads
Laundry Detergent (Fragrance Free)
Bleach
Spray Bottles
Brooms (Indoor)
Push Brooms (Outdoor)
Rakes for Play Yard
Toilet Paper
Paper Towels
Dust Pans
Lawn Size Trash Bags
Kitchen Size Trash Bags
Hand Soap
Hand Lotion
Lysol Spray
Batteries AA, C, D
Clorox Wipes
Bottled water
Gift Cards:
Target
Wal-Mart
Pet Smart
Petco
Amazon
Lowe's
Home Depot
Gas Cards
Items purchased outside of Amazon can be dropped off or shipped to Camp Semper K9 at 14867 Prestige Dr, Woodbridge VA 22193. If you have any questions please contact us at info@semperk9.org.